Reusable Mop Head PRE-ORDER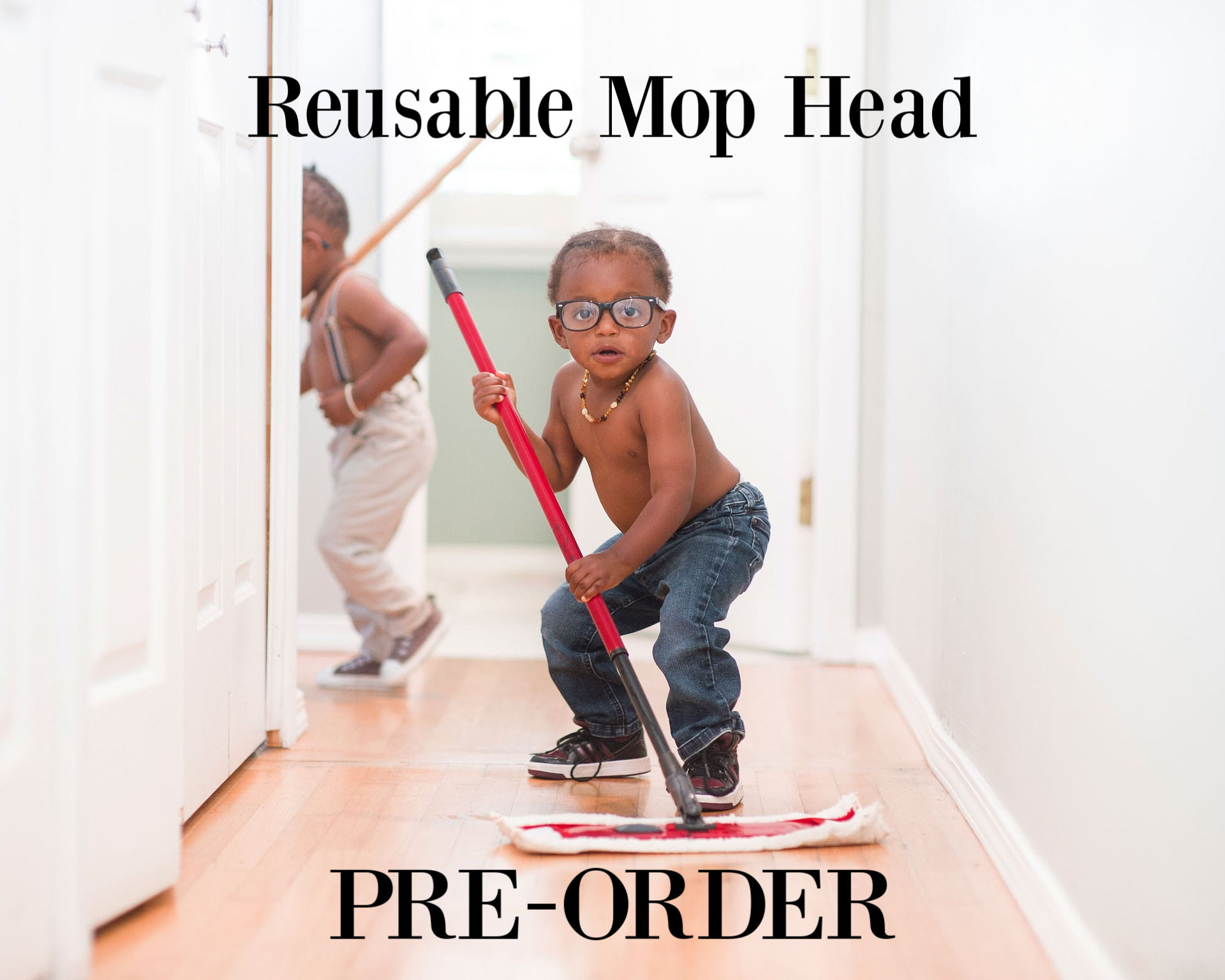 Reusable Mop Head PRE-ORDER
**THIS IS A PRE-ORDER ITEM. YOUR ORDER WILL SHIP IN 2-3 WEEKS AS WE BUILD UP OUR ON-HAND SUPPLY AND FILL ORDERS. THESE WILL BE PRICED AT $9.95 WHEN THEY GO LIVE.**
Eco-friendly

Reusable and washable

Mold and mildew resistant core

Reinforced stitching with covered seams

Made with Elastic to fit a wide range of reusable mops

Snaps to latch and hold tighter if needed for an adjustable fit

Reversible: 1 side with flannel (perfect for quick clean ups, spills, or dusting) and 1 side with terry cloth and a mesh covering ( ideal for harder cleanups and bigger messes)
You all have asked, and we have answered! Introducing the official Pre-Order for our BRAND NEW Reusable Mop Heads!! We are currently awaiting professional photos back from our reps, but wanted to open them up before our Market Season begins!
These are designed to fit the most popular brands of mops on the market (Swiffer, WetJet, O-Cedar, etc). Each pad measure approximately 20" x 5" drawn up with elastic. Each is reversible and comes with 2 different sides. The solid, flannel side is great for quick spills and messes or even dusting/sweeping. The reversed, terry cloth side also has a mesh covering for extra cleaning power and scrubbing. Sandwiched between both is the same core we use for our Unsponges! This makes them mold and mildew resistant and as long as they are cared for like our Unsponges they will be a long lasting and useful cleaning tool!
Only a few left!
Only a few left!
Only a few left!
Only a few left!
Only a few left!
Only a few left!
Only a few left!
Only a few left!
Turn Around Time
Current turn around time from items that are not labeled as Ready to Ship (RTS) is 7-10 business days. If you need your item sooner, please let us know so we can find the best solution. Most Ready to Ship items will ship within 1-2 business day.
Our Promise to You
Producing quality, handcrafted items is our passion and one we take very seriously. We stand behind our products and should you have an issue with your item, we want to know about it so we can make it right. We are lovers of many furbabies. All of our products are made in a smoke-free, pet-friendly home.
Returns and Refunds Policy
Returns and Refunds are accepted for Non-Custom items in new condition with buyer paid shipping. For more information and details please see our Returns and Refund Page.